THE PROGRESSIVE REDNECK is a project that has been around since the passing of Senator Robert Byrd of West Virginia. Inspired by his progressive turn in life, his fiddle playing, and his general vigor the idea that perhaps he went on in this world after history stopped recording his deeds seemed like a good jumping off point for exploring. From there the character code named 'PROGRESSIVE REDNECK' grew to include a bowie knife on his hip and the spurs of Doc Holliday. He also went from being a statesman to a covert agent with kung-fu prowess and a penchant for verbose language right before unleashing a wicked kick of justice.
The current incarnation of the story delves into the Progressive Redneck's origins, his current lot in life as a covert agent, and charts a course through the current state of politics in the US as an evil, wild-eyed, willy-haired, maniac looks to conquer not only the United States, but the world.
Available now through Comixology.
STAR WARS:
Many Bothans Died

The tale how the Bothan's came to find the Death Star plans was always interesting to me. As Rouge One is building off the spine of the original Star Wars trilogy seems like a good time to show the work I started last summer in thinking about this and Mace Windu.
While Sam Jackson's demise was mostly shown on screen it seemed like there was still more to be seen.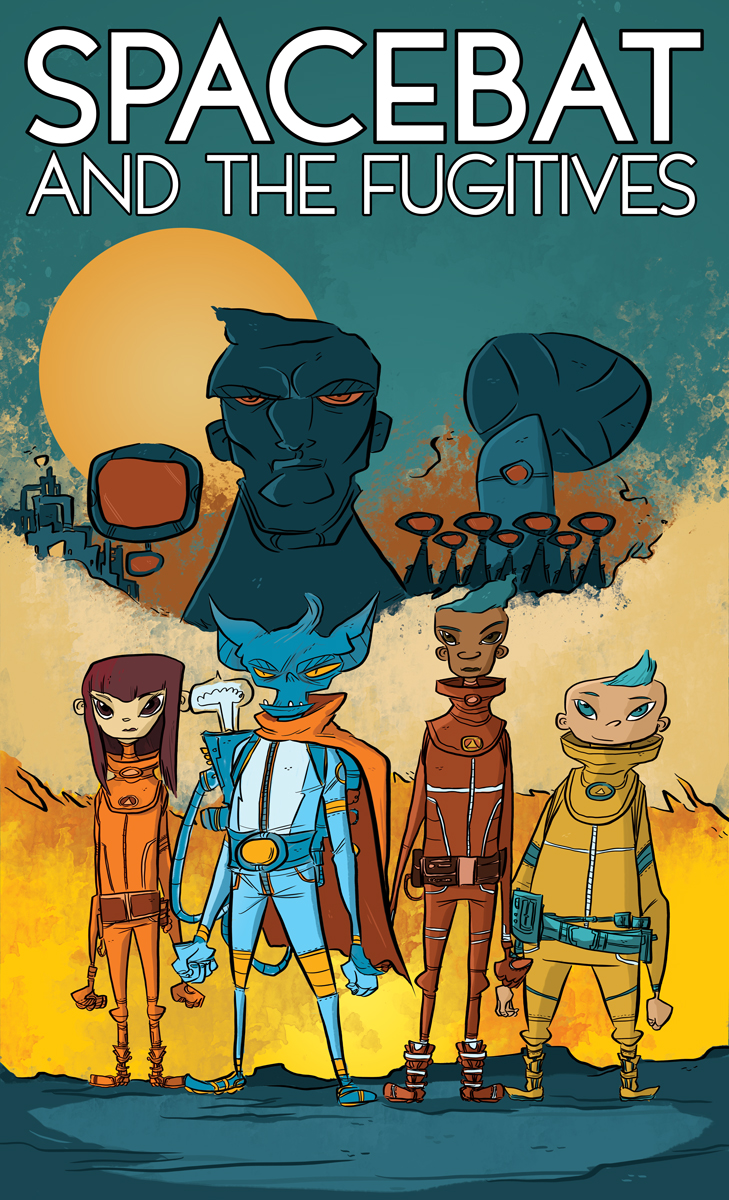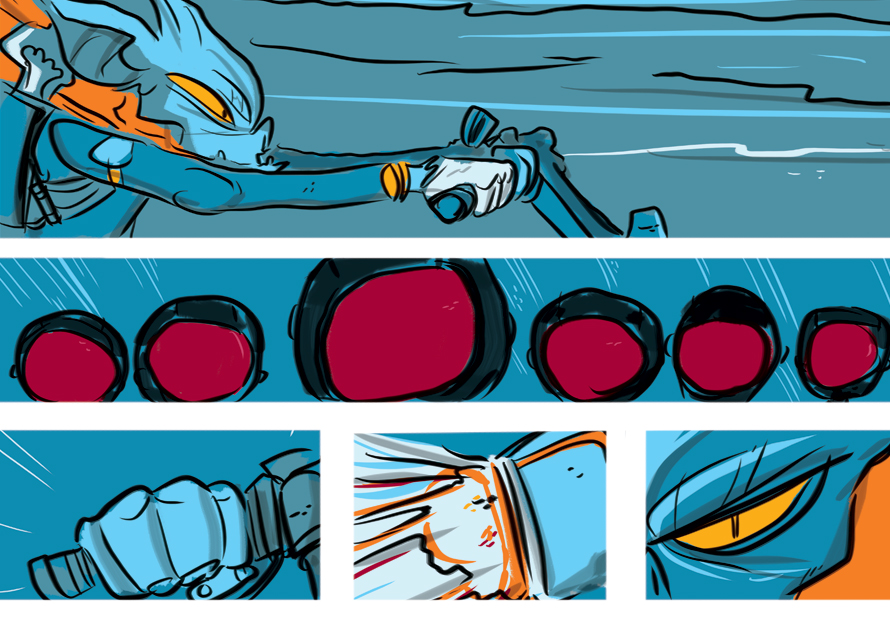 Crafting the universe
Spacebat was a narrative journey of exploration and also a creative one. The story telling was designed to build over four issues with stand alone tales that each concluded in a powerful cliff hanger. This was a new style of writing for me, with a lot of challenges to pack in as much humor, excitement and action as could fit in 22 pages.
The art style was an exploration as well. My line work has always been dynamic and loose, but I never tried to capture the raw energy, shape, and form of my roughs in a finished piece before. Nor had I explored such a specific color palette before, focusing on the four primary hues and keeping the energy and looseness alive.
VIEW MORE AT THRILLBENT.COM
COMMISIONS
A collection of some of the classic Ditko creations.
The four amazing characters from Eastman and Laird.
To see more work from shows and events follow the link
TROUBLE MAKERS
A new all-ages adventure featuring a set of rascals and rogues set to save the world from space chickens, wizards, and lizards! This tale is set for release this summer and is a collaboration with my niece and nephews starring each of them as a hero with unique powers that are sure to cause TROUBLE.
Take a look deeper look at the series and discover their origins.